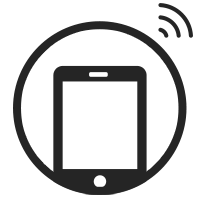 Mobile payment
Pundi XPOS supports payment from both cryptocurrency wallets and traditional mobile wallets, including Alipay, the Bitcoin wallet, and more. All you have to do is to have one Pundi XPOS device in your store, and you get all these payment channels integrated into one place.You can also increase revenue from the ads space on the side screen of Pundi XPOS device. This area allows advertisers to purchase with NPXS

Pundi XPOS device has an easy-to-use interface and helps the store owners to facilitate transactions, including buying and selling BTC, ETH, XEM, QTUM, or ACT. It also has check-out menu to complete the transactions with cryptocurrencies. Membership, order, and inventory management are all integrated here.

When the staff conducts a transaction, for example, buying Bitcoin, the customers can see the price in the local currency. Then they show QR code from their wallets for the scan and complete the transaction immediately.

Once the transaction is successful, Pundi XPOS device will print out the receipt for customers and the store owners to keep. For the advertiser, they can also purchase ad inventory on the receipt with NPXS so that the store owners can increase revenue.